Our CAERUS IRIS OUTDOOR TV is one of several LED screens that were developed 100% in-house. LED technology and minimalism were combined into an innovative LED solution for outdoor use: a stunning waterproof TV! Link the screen to all your favourite applications and make the most of Apple TV, Netflix, Google Chrome Cast, Yelo Play, Xbox, Playstation, YouTube and so much more. The Iris TV was designed by Charbel Abou Zeidan, whose designs stand out because of their sleek style and the attention to detail.
Unrivalled audio

Completely adjustable

Waterproof, great for outdoor use

Amazing compatibility

Can be rotated 360°

Caerus Control software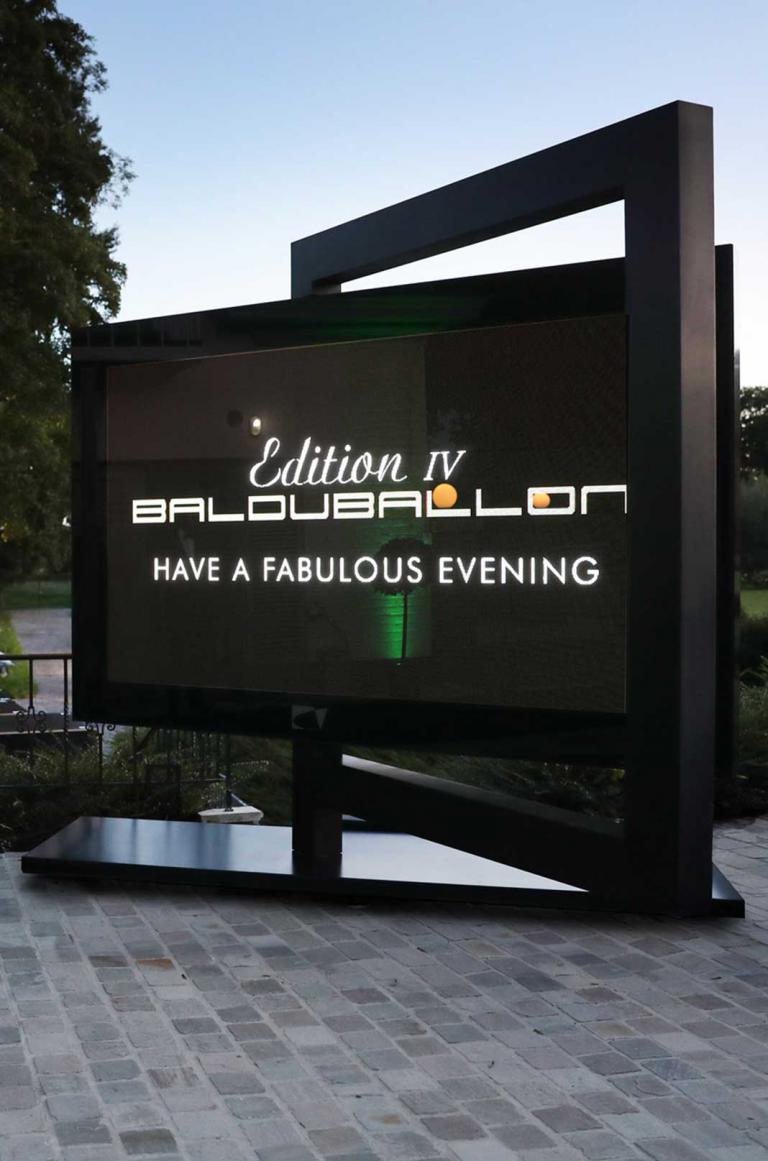 Omschrijving
The innovative LED screen of the future
Rotate the screen 360° to enjoy the ultimate viewing experience from every angle. The Caerus IRIS seamlessly adapts to your wishes and meets all your requirements. It has also been fitted with an unrivalled integrated audio system. Great eye-catching and original entertainment for a party! A new way of listening and looking.
Easy to operate and versatile to set up
You can control the Caerus IRIS with a tablet or smartphone. Our team optimises the IRIS control software, that was developed in-house, on a daily basis. No need to worry about the hassle of complicated programming code. The Caerus IRIS is intuitive and user-friendly. Create your own playlists with videos and images and schedule them. Did you know that you can watch IRIS from every angle in your garden? You can rotate the screen and the C-frame 360°. Enjoy stunning images and crystal-clear audio from the comfort of your pool, the jacuzzi, the pool house, the terrace or the outdoor kitchen.
IRIS GOLD and IRIS SILVER, only the best will do
The IRIS outdoor TV is available in two versions: IRIS GOLD and IRIS SILVER. From which distance do you intend to look at the screen? How many pixels do you want and which light intensity do you need? Choosing the perfect screen means taking into account several aspects. Depending on your wishes and situation, we recommend either the IRIS GOLD or the IRIS SILVER. Contact us for more information and professional advice. We have the right solution for every opportunity or application.
Technische fiche
Technical specifications
CAERUS IRIS
Outdoor TV
CAERUS IRIS
Outdoor TV

2,9

CAERUS IRIS
Outdoor TV

3,9

Pixel pitch (mm)
2,9
3,9
Pixel density
113367
65536
View angle
140/140
140/140
Brightness
5500
5500
Refresh rate
> 1920
> 1920
Optimized viewing distance (m)
> 3
> 4
Display size in pixel (W*H)
840*504
640*384
Display size in mm (W*H)
2500*1500
2500*1500
Processing System
VX Controller
VX Controller